Hail Damage Penrith, Camden and Box Hill September 2022
Severe thunderstorms developed with a system producing unstable air across eastern NSW September 26th to 28th 2022.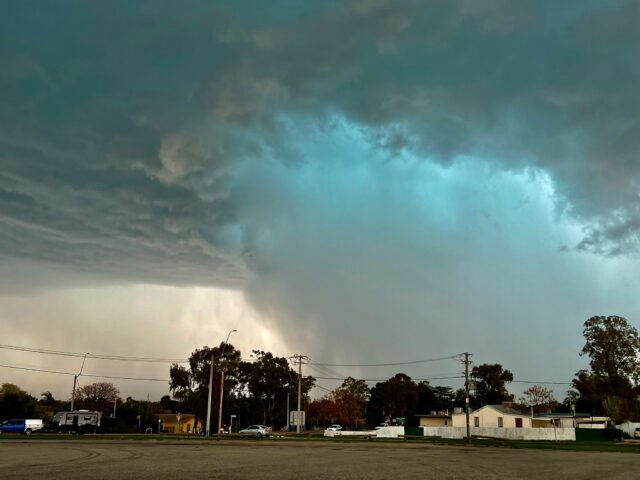 A cold upper system combined with moisture air and surface heating to produce several rounds of severe storms across western Sydney and the Blue Mountains as well as Port Macquarie. Suburbs such as Penrith, Camden and Box Hill Rouse Hill region. Faulcanbridge in the Blue Mountains was the worst hit region of the earlier event with a supercell splitting and dumping large damaging hail. Although severe storms can occur in September they are not that common in such regularity. Hail the size of 5c to 10c coins accumulated on the ground.
Hail Damage and Door Dents and Dings
If you have experienced a hailstorm with hail on your vehicles allow our PDR Technician Specialists to check and quote your vehicle FREE of charge for damage under special lights
Thousands of customers around Australia drive the vehicles without knowing there is hail damage
If you have door dents and dings, allow us to check your pictures and provide advice and dent quote if needed
For vehicle hail damage insurance claims, proceed to the following link and complete the following form
For private work outside insurance, please complete the following details below
Don't Fall into the trap of being pushed - it's your vehicle - your decision!
Yesterday we got a call from a lady clearly distressed because
a) her car stood in a holding yard with a preferred repairer for a month and she may have to wait for 6 months for repairs
b) they told her they were waiting on a part - the roof - yes that's right - the roof! It's now a common thing to replace the roof on vehicles for hailstorm on a mass scale! Up to a few years ago this was very rare!!!
We have taken on the job, will have it assessed, and if authorised for repair the repair may only take a week or two!! Not six month!!
The standard repair time for a hail damaged car like that in Box Hill is 5 days! We don't take off roofs and only in rare cases is this a requirement with very weak panels and extreme hail or long lasting hail.
I am so surprised people accept the word of repairers taking off roofs! Always get a second opinion! It's your car and your decision. Insurers can pay you out - repairers can cover lifetime warranty.